Helping Andrea Get Back On The Property Ladder
Andrea has had a rough few years and wanted to get back on the property ladder.
She had spoken to her bank, some other banks and had also contacted a local mortgage broker but none could help her.
That's when she decided that if she wanted a chance to buy a new home she needed an expert to help her, and she searched for a specialist non bank broker.
Of course, she is now so glad that she did not just give up on her dream of owning a home again.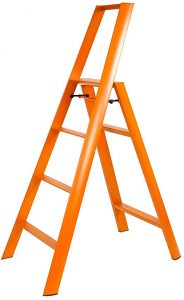 She's back on the property ladder and loving it!
Sometimes All You Hear Is "NO"
It can be extremely disappointing when you have a dream and yet no matter how hard you try it seems so difficult to achieve.
Buying a home is a "big dream" for many Kiwis and unfortunately for many it will remain a dream.
Sometimes this is just because they are asking the wrong people for advice.
Like Andrea's situation…
She had spoken to her bank and also tried the other local banks and they left her feeling that it was not going to be possible to buy a home. She was told that her past bad credit meant she could not get a bank loan, and she was not offered alternatives. 
She then spoke to a local mortgage broker who said that she needed a bigger deposit and more income. 
Most people would have given up at this stage, but Andrea was determined to leave no stone un-turned and that is when she started searching for a non bank broker, and she found us.
Andrea's Situation Was Not Easy, But Not Impossible
As specialist mortgage brokers we need to look outside the box at times – we brainstorm all options to ensure that we can find an option if there is even the faintest possibility.
We also sometimes need to ensure that you understand the options, and in Andrea's case she was very happy with what we were able to do for her.
Andrea's situation had some challenges;
She had some challenges in her past and that had led to her being declared bankrupt – that was 5-years ago and while she had been automatically discharged, the bankruptcy still showed on her credit check.
She had a small deposit which was just 12% of the purchase price – she was told that she would need a bigger deposit.
Andrea is a single lady and therefore the mortgage application was based on her income alone.
But Andrea's application also had some good points too.
Andrea had avoided debt – she had no credit cards or other debt
She was realistic with the home she wanted – she was happy to get back onto the property ladder with a small but tidy home.
She had been saving hard – she had increased her KiwiSaver contributions over time and was now contributing 10% so this showed that she could save and live within her means plus it helped grow her deposit. We recommend that people do contribute more than the minimum to build the deposit faster, but we would normally use KiwiSaver plus another fund that is not locked in rather than just using KiwiSaver.
The mortgage payments ended up less than the rent that she was paying, and she was prepared to take in a boarder to help with the mortgage repayments.
Plus she was prepared to consider the co-ownership model to help buy get back on the property ladder.
As advisers we look at both the positives and negatives.
We looked at the total situation and found a way to help Andrea into her new home.
The Use Of Co-Ownership Mortgages
Andrea really wanted to buy a new home and did not want to wait.
She could have listened to the people at the bank or to the other mortgage broker and continued to save for another 2-years while she waited for her credit check to no longer show her adverse credit; however at the same time she risked the house prices continuing to increase.
It also works out to be cheaper to buy a house instead of staying renting.
Andrea had a 12% deposit using her Kiwisaver and she could get another 70% from a non bank lender so she was needing another 18% of the purchase price.
So to fund this difference we suggested a co-ownership mortgage which means a company owns 18% of her home for now, but she can purchase that share off them later.
We know that her credit check will no longer show her adverse credit in another 2-years so we will target that as a time to refinance to a standard home loan with a bank or non-bank lender and at the same time will loom to buy the remaining 18%.
It's great to see Andrea back on the property ladder and I'm sure that she can now live happily ever after.