Helping Kim Get Her Home Ready For Sale
This week I had a call from Kim who was wanting some extra money to get her home ready for sale.
She owns a nice 3-bedroom home in West Auckland, but due to a recent redundancy and some personal issues she had decided to sell her home. She has worked out that she can replace her mortgaged home in Auckland with a freehold home out of Auckland. That would take the financial pressure off her and she would not need a high paying job to have a good quality of life. After being made redundant she has now spent all of her savings and while she has good equity in her home, she has very little money to pay her daily living costs and her mortgage repayments.
It all makes good sense for Kim and she was keen to get her home on the market before she gets into financial difficulty – before she falls behind on her mortgage.
Kim Talks To Her Bank
Kim is a pro-active person and decided to talk to her bank and see what they could do.
She explained her plans to sell her home and asked if the bank could advance her some extra money so she could pay to tidy up a few small things around the house and to cover the marketing costs. While Kim has limited money at the moment, her home has a Council Valuation of $740,000 and her mortgage is about $350,000. She expects to sell her home for a bit above the Council Valuation so she has plenty of equity.
She is a motivated seller.
She needs about $15,000 – $20,000 to do what she needs to do so that she can maximise the sale price.
Of course, her bank said "NO"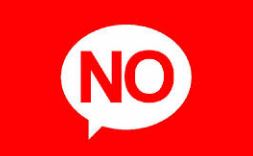 The person she spoke to explained that Kim would not be able to afford the mortgage as it is, so they could not help out with any extra money.  Kim tried to explain why she wanted the money and also that her home was being listed for sale, but the bank was not interested.
Kim Contacts A Non-Bank Broker
As a mortgage broker I had arranged Kim's mortgage back in 2015 when she purchased the house from her ex-husband. This was arranged with TSB Bank at the time, but a little later she had been convinced to refinance to a "bigger bank" – ASB Bank.
After her meeting with her ASB Bank and she had been advised that the bank would not help, Kim gave me a call.
While I am an Auckland mortgage broker and deal with banks, Kim knew that I also had a reputation for doing the harder finance deals that banks tend to struggle with. She understood that she needed someone that could work with non bank lenders or finance companies.
I had a discussion with Kim and after reviewing things we decided that a second mortgage was going to be the best option.
A Second Mortgage Worked Out Best
Of course I could have suggested refinancing the whole mortgage with a non-bank lender.
Some non bank lenders have loans for people in situations like Kim's where she needs some bridging finance, but it was a lot less expensive to leave the main mortgage with ASB Bank and getting a small second mortgage.
Today Kim signed the loan documents for her second mortgage, and that means she can now get the work done so she can sell her home and hope for a good price.
What will Kim's tomorrow bring?
At least she can now get her home sold and start planning for her new future – probably a future where she will no longer need a mortgage.